Reusable bags unplasticised
Unplasticised creates feel-good moments: PP Non-Woven unplasticised bags are among the bags that have the best feel.
Our multiple-use shopping bag has all the advantages with regard to equipment, printability and long life that you would expect from such a popular bag.
Discover the most important features by touching the round points below.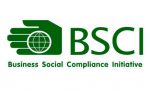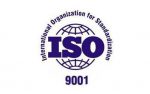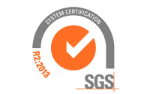 PPNonWovenLine
unplasticised
Good to know
The fleece from which we manufacture PP Non-Woven unplasticised bags is available in several base colours. By not having a plasticised surface, the bag feels particularly soft to handle. In use, this bag can be optimally folded and is also reusable.
Sizes offered
Large contents need individual bag formats. Make use of the option of flexible size choice. The recommended sizes S, M and L are the most frequently chosen formats. Let us know your desired size. We will offer you your bag.
Order quantities
PP Non-Woven unplasticised bags are available from a run of 500 items. These low print runs also make this bag popular for promotions or as give-aways.
Print
The soft surfaces of the PP Non-Woven unplasticised bags carry their printed messages out into the world in brilliant quality. The subject determines the type of print. The choice is between screen printing, suitable for logo printing without colour gradient, or transfer print, which will allow for photo printing with colour gradients. Tip: Before the design stage, discuss the options with us.
Handles
The standard handles available are the PP Non-Woven loops. Available in several colours, the loops offer a free choice of lengths, lengths and quantities. In the design with cords, the bags are reinforced with eyelets.
Closures
This soft shopping bag can be be equipped with a press stud or Velcro fastening.
Extras
There are also extras available for you with PP Non-Woven unplasticised bags. A stitched-in bottle compartment is at least as popular and practical as a spacious inner compartment. We would be happy to advise you.
CUSTOMER REVIEWS:
PPWoven bags provide some of the most powerful image-supporting materials that we give out to our customers.
The positive feedback has strengthened our decision to continue relying on this means of advertising.