Cool-bag advertising items
Printed cool- bags – for all those who want to keep a cool head.
Our CoolLine bags are distinguished by optimum cooling performance.
Discover the most important features by touching the round points below.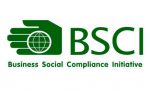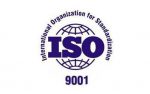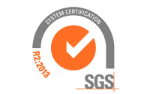 Good to know
CoolLine bags are the perfect cold storage between the shop freezer and your own freezer at home. The best possible cooling performance also means that these cool-bags are a functional companion for journeys. With their 3-layer construction – outer material, foam membrane, metallised foil – they achieve the best cooling results. The reinforcement at the base gives these advertising items the required qualities of stability and shape-retention.
Sizes offered
CoolLine bags are available in a free choice of formats. This makes every series genuinely unique. The suggested sizes S, M and L are to be understood as reference points for you to discover your own size.
Order quantities
CoolLine bags, whatever the size, are available from a run of 1,000 items.
Print
CoolLine bags clearly stand out from similar bags. An important contribution to this is their printability and the brilliant quality. Our cool-bags can be printed in the gravure and screen print process. This is the best way to realise photographic quality with colour gradients or simple logo prints in a single colour. Tip: Before the design stage, discuss the options with us.
Handles
The cool-bag is equipped with nylon loops in various colours. Length and width can be freely chosen. On request these advertising items can be equipped with cords.
Closures
CoolLine bags meet the demands of every form of transport. They can be simply closed with a zip, with Velcro or a flap fastening.
CUSTOMER REVIEWS:
We are happy to pass freshness on.
The PACKAGE LINE GmbH CoolLine successfully supports us in doing so.