Felt natural carrier bags
High-quality advertising carrier bags, uniting the retro and trendy look.
FilzLine has a pleasantly soft surface. Appropriately finished, the nap has an especially exclusive look.
Touch the round points below to find out more about FilzLine.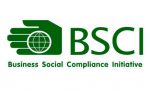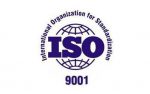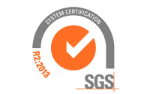 FilzLine
Good to know
Felt, a base material with tradition and an unmistakeable retro design look. Using this material, it is possible to create unique bags and exceptional products, convincing your customers with their long life and sustainability. Choose from various shades of grey or other standard colours.
Sizes offered
FilzLine bags love individual freedom of format. The contents define the size. The suggested sizes S, M and L are to be understood as reference points for you to discover your own size.
Order quantities
These high-quality, hand-made bags are available in runs from 500 items.
Finishing
Give your FilzLine bag its unmistakeable character. Your message can be embroidered, lasered or screen printed onto the felt. Would you like to accentuate the added value of special quality? With patches and metal elements, your FilzLine bags will achieve their own, original appearance. Tip: Discuss the options with us before you design your new bag.
Handles
With their tear-proof nylon loops, the FilzLine bags achieve the best in carrying comfort. Available in various colours. A range of coloured loops in felt or cotton is also available as an alternative. There is a free choice of length, width and number of loops.
Closures
Zips have proved to be extremely practical for FilzLine carrier bags.
Extras
The value of FilzLine bags is completed by the extras. Given their own label, decorated with a metal tag, embossed eyelets or a personalised zip pull, the bags are given a personal touch. FilzLine bags can also be equipped with an interior lining of your choice.
CUSTOMER REVIEWS:
Customer opinions are important to us. With FILZLine products, we are giving our guests warmth and tradition.
Values represented by our region and our house.