Juco natural carrier bags
The most natural combination of two raw materials.
Juco – the pleasant blend of two fibres, jute and cotton.
Discover its most important features by touching the round points below.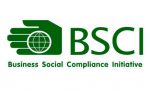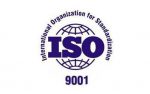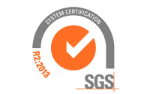 JucoLine
Good to know
Juco is one of the most hard-wearing fabric blends. The fine woven structure is achieved by the processed cotton, while the jute ensures a high degree of stability. Made into our JucoLine bags, these products are absolutely crease-free. The background colour is natural. However, there is also an option for the fabric to be dyed. To achieve greater stability and moisture resistance, the inside is available laminated.
Sizes offered
Sustainability is not blocked by free choice of formats. The recommended sizes S, M and L are the most frequently chosen formats. Let us know your desired size. We offer you your desired bag.
Order quantities
The JucoLine bag is available from a run of 500 pieces.
Print
Your favourite subject, your logo or a slogan can be realised in multiple coloured screen print. Tip: Discuss the options with us before designing your bag.
Handles
JucoLine bags can be equipped with Juco loops, for which you can freely decide the length and breadth. The round cotton loops are particularly popular. Here too, length and breadth can be freely chosen. We offer the soft cotton loop as a comfortable solution. It provides a pleasant carrying sensation.
Our durable CanvasLine carrier bags are also made from a mixed fabric – consisting of cotton and linen.
CUSTOMER REVIEWS:
With products from the house of PACKAGE LINE GmbH we are able to score points in a natural way.
Quality, variety and reliability are also constant values which speak for this company.