Bamboo natural carrier bags
Grown to make its appearance in Switzerland as a bamboo bag.
Bamboo grows fast in natural surroundings, and the idea of this raw product as a bag is spreading just as fast.
Discover its most important features by touching the round points below.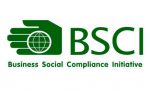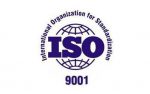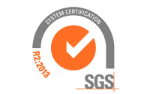 BambusLine
Good to know
As a raw material, bamboo feels pleasantly soft. This increases carrying comfort and allows it to be easily folded and tucked into a handbag. Sustainability is at least as important a feature of BambusLine bags as the robustness of the bamboo.
Sizes offered
We feel individuality is important for this type of bag. Ecological thinking should not fail because of format sizes. The recommended sizes S, M and L are the most frequently chosen formats. Particularly recommended and right on trend are our gym bags, made of a soft bamboo weave. Let us know your desired size. We offer you your desired bag.
Order quantities
The bamboo bag is available from a print run of 500 pieces.
Print
Our bamboo bags are ideal advertising media. They can be printed as screen prints (logo print without colour gradients) or as transfer prints (photographic print quality). Tip: Discuss the options with us before designing your bag.
Handles
Carrying comfort for BambusLine bags is very important for us. One of the choices is bamboo loops in natural colour, for which you can determine the length and width. An attractive option are cotton loops or cotton tubes, which are available in various standard colours. Grip holes are also an option.
Closures
The BambusLine bags can also, on request, be purchased with a practical zip.
Additionally we would be happy to introduce you to our BaumwollLine, which impresses with its low weight and soft fabric.
CUSTOMER REVIEWS:
How pleasant environmentally-friendly thinking and acting can be.
PACKAGE LINE GmbH has performed a great service for our image with this novel product.