PP Non-Woven welded bags – A new type of bag, still starting out on its success story.
The economical multiple use bag. The PP Non-Woven welded bag can be used not just once, but several times with the same level of quality.
Discover the most important features by touching the round points below.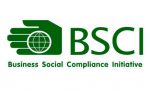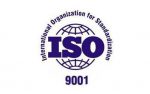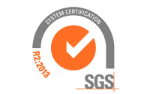 PPNonWovenLine
welded
Good to know
PP Non-Woven welded bags are made by machine in a special production process in one piece. Its style is like the classic paper bag, but the difference is that this bag carries a greater load and is moisture-resistant. The welded edges display the best possible tear resistance. The surface can be with or without a plasticised coating.
Sizes offered
There is a choice of various standard sizes. Look for your favourite format that will fit on your sales shelves or in your till area. Let us know your desired size. We are convinced that we have the appropriate design available for your requirements.
Order quantities
This everyday shopping bag is available from a minimum run of 10,000 items. Small runs are of course available on request.
Print
You don't need to make any concessions to the printing of PP Non-Woven welded bags. In brilliant quality, the bags can be printed in gravure, photo print with colour grading or in the screen print process, for instance logo printing in colour without colour gradients. Tip: Before the design stage, discuss the options with us.
Handles
Welding is also used for fastening the carrying handles. These bags are available with PP Non-Woven loops in various standard colours. As an alternative to the loops, we can produce your PP Non-Woven welded bags with grip holes or vest-style cut-out.
CUSTOMER REVIEWS:
PPWoven bags provide some of the most powerful image-supporting materials that we give out to our customers.
The positive feedback has strengthened us in our decision to continue relying on this means of advertising.