Exclusive paper carrier bags
Lifestyle has a refined expression. PaperLine exclusive.
The great feeling of holding added value in your hand when you leave a specialist shop creates pleasure and customer loyalty. The touch and brilliance of the PaperLine exclusive bags provide such an emotion.
Discover its most important features by touching the round points below.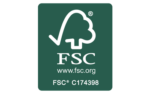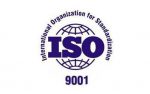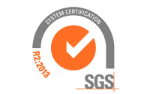 Good to know
PaperLine exclusive represents special quality in the world of bags. Hardly any other bag format offers so many options for realising the expression of your own company or the purpose of an event. The surfaces are available coated in matte or gloss, with embossed logo or specially varnished, creatively printed or natural in high paper grammages. There is a choice of best quality papers in white or brown.
Sizes offered
Exclusive paper carrier bags are available in a free choice of formats. This makes every series genuinely unique. The suggested sizes S, M and L are to be understood as reference points for you to discover your own size.
Order quantities

The run can of course also be exclusive. With a minimum order quantity of 500 items, you can achieve the effect you are looking for. PaperLine exclusive prices are of interest in their development for larger runs.
Print

Exclusive bags often bring exclusive subjects out into the public scene. Multiple colours are just as much a matter of course as photographic print quality and all-over printability. Inside printing including the relevant base cardboard can be realised. Our offset print quality meets all requirements.
Handles

The great feeling of owning an exclusive carrier bag is emphasised by the choice of carrying options. There is a choice of different coloured soft cords, elegant ribbons or functional grip holes.
Closures

You do not have to do without the option of closing Paperline exclusive bags. Choose from a punched fastening with a satin ribbon or a chic flap closure.
Finishing

This is definitely the king of the disciplines used for PaperLine exclusive bags. Embossing of logos, symbols or design elements, hot-foil finish in a variety of options, also a partly available UV varnish option and variously embossed papers are there to choose from.
CUSTOMER REVIEWS:
Stylish and perfectly finished. This is how we made the acquaintance of PACKAGE LINE GmbH.
Customers love taking our PaperLine exclusive bags home with them.