Recycled multiple use carrier bags
PET – a bottle on the shelf later finds a new use as a PETLine carrier bag.
The circle is complete. PET is becoming ever more popular in recycling. The fabric used in our PETLine carrier bags is made from 100% recycled PET bottles.
Discover the most important features by touching the round points below.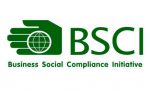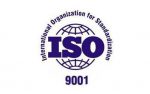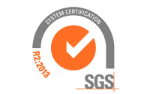 PETLine
Good to know
The recycling of the PET bottles is not just an environmentally friendly thought, but the whole organisation and recycling of PET bottles represents a commitment to a clean environment. Our multiple use PETLine bags are a component of this value-creating chain. Including the product benefits. Along with excellent carrying capacity, this bag is distinguished by its qualities of special durability, plus the dirt and water repellent plasticised surface in matte or gloss finish.
Sizes offered
PETLine bags are available in a free choice of formats. This makes every series genuinely unique. The suggested sized S, M and L are to be seen as reference points to find your desired size.
Order quantities

The gravure print bags are available from a run of 500 items.

Print

In spite of our high demand for recycling, the surface quality is suitable for top quality gravure printing, multi-coloured print on all sides and brilliant photo printing. These high design demands make the PETLine a sophisticated product. Tip: Discuss the options with us before you design your new bag.
Handles

There is a free choice of length, width and number of the tear-proof nylon loops. Choose from our wide range of colours for the loops. The woven loops are available with your logo. For designs with cords, the bags are reinforced with eyelets.
Closures

Press studs, Velcro or zips make the PETLine bags popular for shopping. Flap closures are also available on request.
Extras
Do you want more PETLine? The PETLine bag is available with outside pockets, with zip closures, with integrated bottle compartments and with additional spacious inner compartments.
CUSTOMER REVIEWS:
With products from the house of PACKAGE LINE GmbH, we keep on finding new benefits.
Quality, variety and reliability are also constant values which speak for this company.