Multiple use carrier bags
Discover and experience why PP Woven bags attract attention.
PP Woven bags have long been a shopper's companion in the supermarket or in the household. Why? Find the answers below.
Discover the most important features by touching the round points below.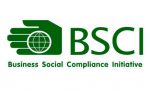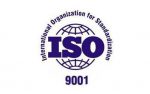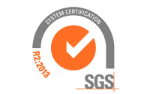 PPWovenLine
Good to know
PP Woven are among the durable and stable reusable bags for multiple use. The material structure is woven polypropylene strips. This raw material is distinguished by a high load-carrying capacity, together with the extremely water and dirt-repellent surface in matte or gloss finish. The background colour of PP Woven is white or on request also transparent.
Sizes offered
PP Woven bags are available in a free choice of formats. This makes every series genuinely unique. The suggested sizes S, M and L are to be understood as reference points for you to discover your own size.
Order quantities
The bags printed in the gravure process are available from a run of 500 items.
Print
Your favourite subjects or logos are printed in the gravure process on PP Woven. The high quality enables even brilliant photo printing. The inside can be freely printed according to your choice. Tip: Discuss the options with us before you design your new bag.
Handles
Tear-free nylon loops provide the PP Woven bags with optimum carrying comfort. There is a free choice of length, width and number of loops. There are various colours available for you to choose from. Your logo can be worked into the woven loops. In the design with cords, the bags are reinforced with eyelets.
Closures
Press studs, Velcro or zips make the PP Woven bags popular with shoppers. Flap closures are also available on request.
Extras
Would you like more PP Woven? The PP Woven bag is available with outside pockets, with zips, with integrated bottle compartments and additional spacious inner compartments.
CUSTOMER REVIEWS:
PPWoven bags provide some of the most powerful image-supporting materials that we give out to our customers.
The positive feedback has strengthened us in our decision to continue relying on this means of advertising.