Reusable bags plasticised
Experience and feel what a difference the PP Non-WovenLine bag makes.
PP Non-Woven bags are made of pressed instead of woven base material.
Discover the most important features by touching the round points below.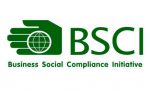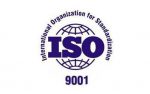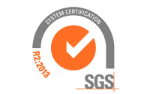 Good to know
PP Non-Woven bags are made of pressed instead of woven base material. The fine structure of the surface ensures a pleasant feel. Despite the softness of the material, the surfaces are hard-wearing, water and dirt repellent in matte or gloss finish. The PP Non-Woven is suitable for multiple reuse.
Sizes offered
The range of sizes for our PP Non-Woven bags allows great freedom of choice. The recommended sizes S, M and L are the most frequently chosen formats. Let us know your desired size. We offer you your desired bag.
Order quantities
The bags finished in gravure print are available from a run of 500 items.
Print
Our PP Non-Woven bags provide a world of colour. Using the gravure print process, we apply multi-coloured printing right up to photographic quality onto the bags. The insides can be printed. Tip: Before the design stage, discuss the options with us.
Handles

Our bags are equipped with tear-proof nylon loops. Available in several colours, the loops offer a free choice of lengths, lengths and quantities. Particularly popular are woven loops with your own logo print. In the design with cords, the bags are reinforced with eyelets.
Closures

Protect your contents. Press studs, Velcro, or zips represent added value and make PP Non-Woven bags popular with shoppers. The bags can also be equipped with flap closures.
Extras
A successful product is distinguished by its extras. PP Non-Woven bags are equipped with outside pockets with zips, integrated bottle compartments and additional spacious inside compartments.
CUSTOMER REVIEWS:
PPWoven bags provide some of the most powerful image-supporting materials that we give out to our customers.
The positive feedback has strengthened us in our decision to continue relying on this means of advertising.