Tradition, Quality and Peak Performance.
Welcome to the present. With his first crown Samir Leuppi showed how trendy Swiss wrestling is. Celebrated like a king, he enjoys the first 'Kranzfest' of his career. His friends and fans had seen in 2016 that this was not always the case; a year that had been characterized by unfortunate injuries. Our company had not lost its faith in Samir Leuppi even during that time. It is especially important during these interminable moments to be able to rely on staff and sponsors. We from PACKAGE LINE GmbH have been convinced of the talent and ambition of this young wrestler. Convinced that we can celebrate many more victories with Leuppi, we wish him health and many more successes in sports.
<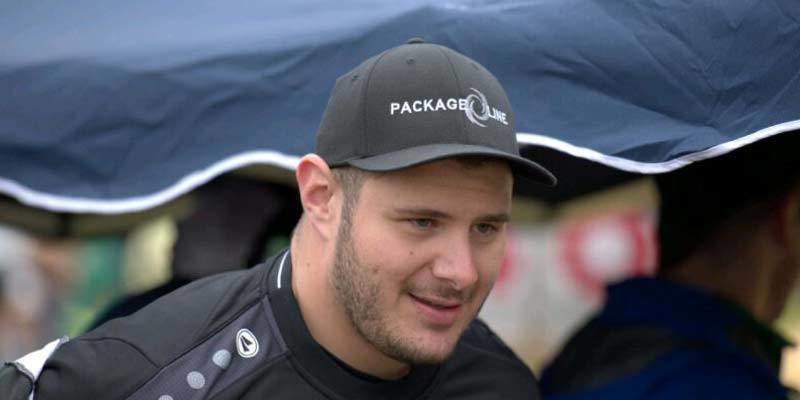 DRYBag – a Product Keeps Dry.

Outdoor fans watch out. DRYBag from PACKAGE LINE GmbH keeps your personal items dry. . The eye-catching, trendy packsack accompanies the owner on the bike, on biking and hiking tours, or through water. As a trend-oriented company, take the opportunity to surprise your customers with a strong gadget.
Handling is easy: Fill the DRYBag, fold the top lip several times and then lock it with the click fastener. The shoulder strap makes the DRYBag easy to carry.
Would you like to know more about dimensions and color options? +41 71 955 66 66 has all the facts ready.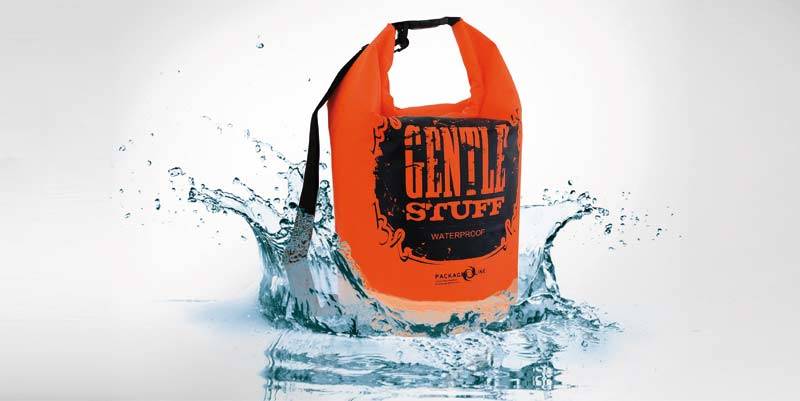 Cutting Edge: a Meaningful Engagement.
PACKAGE-LINE GmbH is now present at the 'Umweltarena' (environmental arena) in Spreitenbach. This is an engagement that is a commitment not only to environmentally friendly products but also to the processing of renewable materials. PET is an excellent example. Novelty products such as bags and fabrics are created from used drinking bottles. They enjoy great popularity in further processing due to their durability.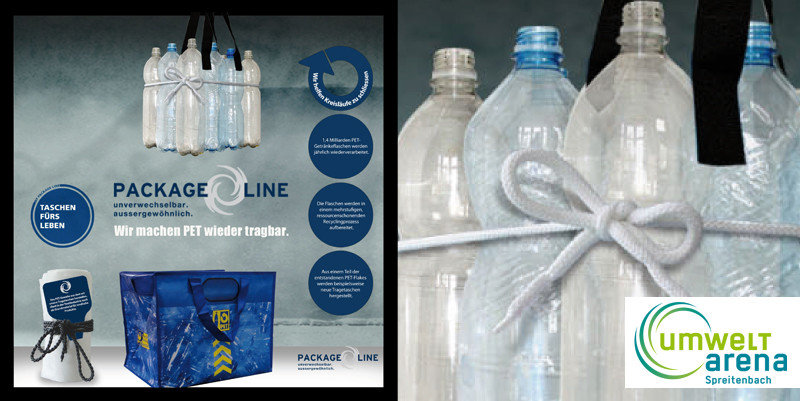 emex – the Quality Conscious.

In 2016 we are again at the «emex» with our products. This year we present the visitors with a carrier bag made of PPNonWoven. The workmanship and print quality leave nothing to be desired.
Perfect to the last detail, the customers are holding products in their hands where handle and bag are color coordinated. Give your slogan or headline a special expression by having messages woven into the handle. We are happy to explain the different applications and options during a personal conversation. Welcome quality thought – welcome to the emex 2016. By the way: Should you be unable to attend the exhibition, we are happy to send you your personal emex bag.
.
<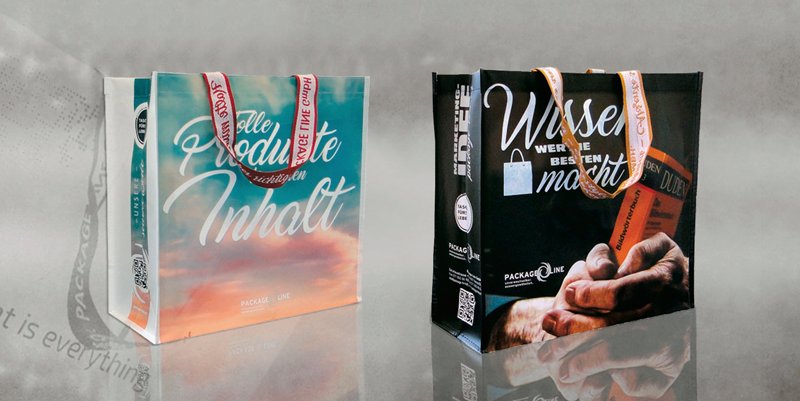 From now on it will be easy for you to find and purchase the right bag. With the launch of our bag finder we are giving you a knowledge tool which enables you to make fast decisions. Use and variety of products but above all, details about delivery times, carrying capacity, printability and not least the large variety of sizes can be found in this reference pool. Order this valuable compendium by email info@package-line.ch or call 071 955 66 66.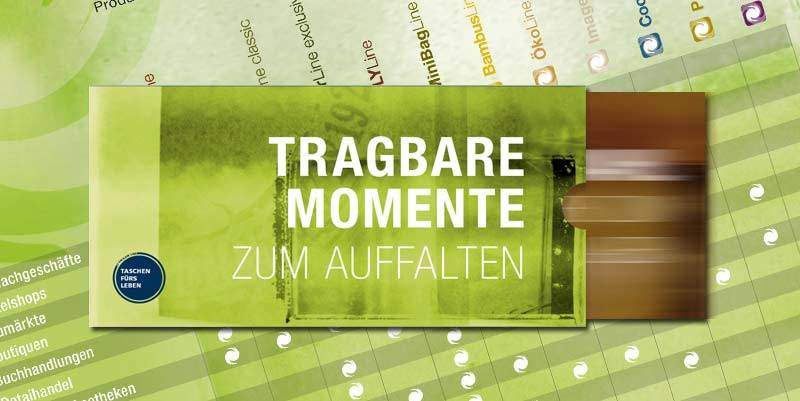 For some time we have been processing FELT into promotionally successful carrier bags. This is how the EMEX bag 2015 was developed. However, many of our customers and prospective buyers may not quite be aware of the potential of the printed inner lining. Decorative patterns or your own brand can be easily used. Rivets are not only used for their functionality but also serve as a decorative affect or in an embossed form can identify the company. Use the possibilities of the felt bags; an interesting option of a carrier bags, with an interesting price. Find more information under the heading ImageLine.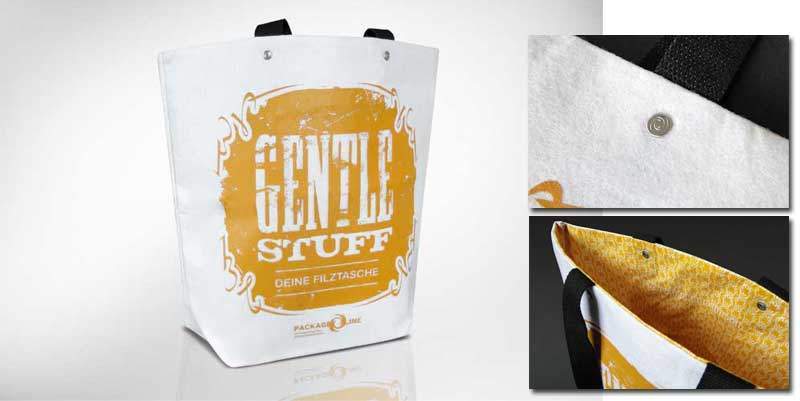 Miss Earth Switzerland 2015 is Wearing Pure Nature.
PACKAGE LINE GmbH was also present at this year's Miss Earth Switzerland pageant at the ' Umwelt Arena' (environmental arena) in Spreitenbach. The company from Henau showed off its core competence of carrier bags very well. With a chic carrier bag made of bamboo, we were represented at the 10th recurrence of this event. The newly crowned Miss Earth Switzerland 2015, Corinne Schaedler, appreciates the pleasantly soft bamboo material of the bag. Order a sample and let us convince you of an environmental contribution. Order a sample bag.
Much stayed the same; the sample service for example. We attach great importance to you holding a sample product in your hands before placing any order.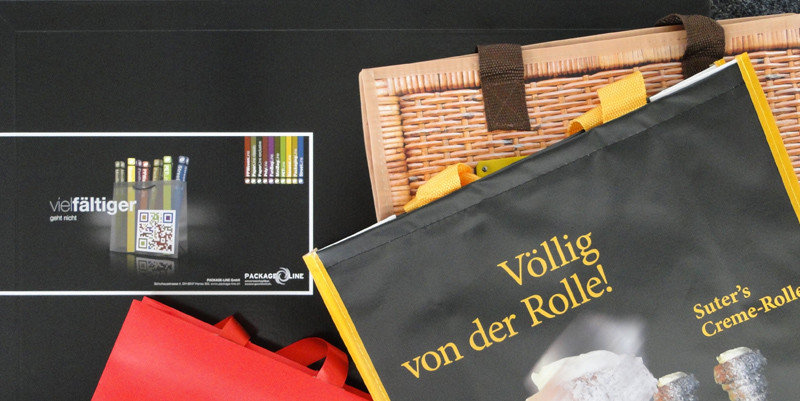 Welcome to Our New Bag World
PACKAGE LINE GmbH has not reinvented itself, quite the opposite. As a manufacturer of carrier bags in PPWoven, polyethylene and strong paper for everyday use, we create order in our overview. It is necessary. Many new products as well as the streamlining of our product range demand information and mainly examples. Larger pictures in the gallery give an insight into the nature and application of our products.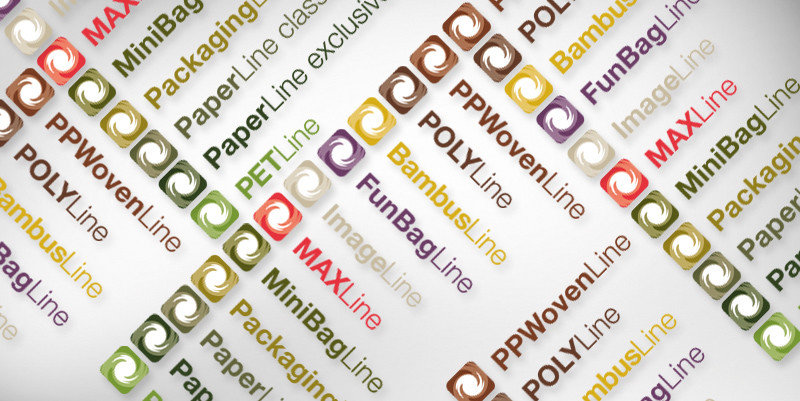 NEW: ImageLine
Customer relationship management has a new tool.  With the ImageLine label we offer creative product ideas in special materials. Our felt products are recent examples.  With their exceptional haptics everyone enjoys handling, more than once, these carrier bags, menue folders, cases for glasses and much more.  This pleasant feeling of contact with the materials creates trust.
Find examples to experience this right here: more
ONEMADE
Motivate your employees or present your customers with originality and a unique identification with your company. The characteristics of «filecase» by ONEMADE are expressed in the different components which are sown robust and attractively in the sewing room.  The special feature of this idea: You can have the remaining stock of PPWoven or PETLine bags processed as a basic material.
Experience creative examples of ONEMADE: more
MAXimeniac
A mew type of bag defies the classic paper carrier bag regarding multiple use, carrying load, moisture resistance and printability. The new MAXLine bags are manufactured from a single piece of PPWoven plus handles. These new shopping aids are not stitched but glued so they are tear proof. This manufacturing method shows up favorably in the delivery time of around 6 weeks.
Learn more about MAXLine: more
Commitment
Environment and nature: topics which are constantly on our minds. During our daily search for new ideas, new materials and manufacturing options we experience and see a lot. Novelties are constantly brought to our attention. What ultimately remains are products which show a good balance between environmental compatibility and profitability. We believe that it is worth looking for good ideas proven by our new bamboo bags. 
Learn more: more