Worth Knowing from the Carrier Bag Manufacturer.
Welcome to the press area of the carrier bag manufacturer from Switzerland. Here you will find general information about our company the PACKAGE LINE GmbH, about the product ranges relating to carrier bags and the services. Latest articles published in professional journals will be made available to you here. Thank you for your interest.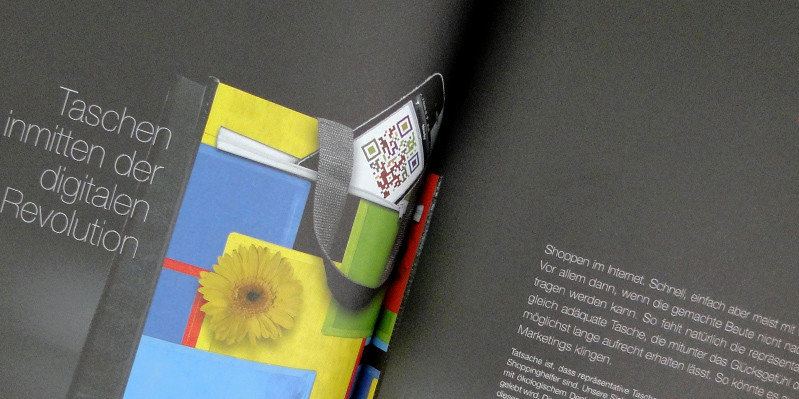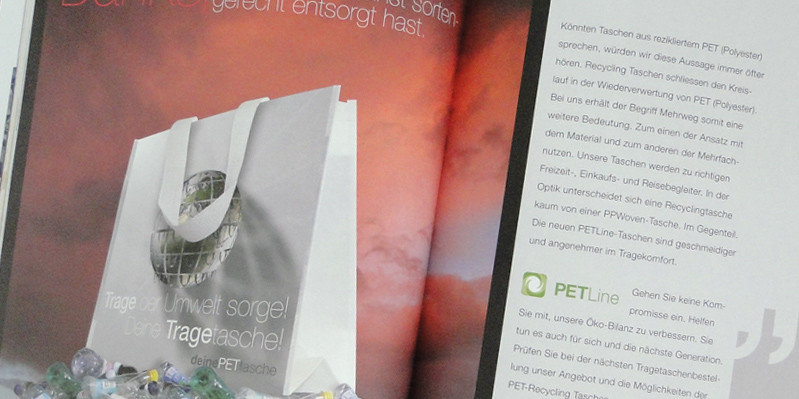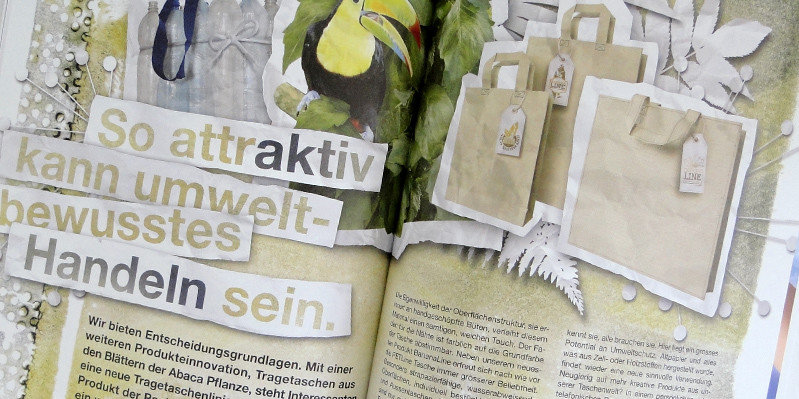 Carrier Bag – the strong Give-Away.
When talking about giveaways at public events or at trade fairs, often carrier bags are not considered at first.  But carrier bags for trade fairs are not only significant for advertising promotions when launching a product but they are also useful for packing personal presents. Examples are the popular bottle bags. Printed and finished they underline the image of the company. The advertising cotton bags still have their fans. As advertising medium for trade fairs they offer a true alternative as an advertising carrier bag for certain companies, for instance in the food business.
Ecological thinking and action is more and more a focal point of our economic development. The sourcing of raw materials and manufacturing processes are issues that concern not only our European countries. This is even more important for countries that stand for low-cost production. Therefore we also engage intensively in the multi-use of everyday helpers. For example, from our product range, there are the cotton bags and the cloth bags.  They are a sensible alternative to the prevalent types of carrier bags. The classic cotton bag and the cloth bag are available in a practical variety of sizes. Strong stitching and with first-rate quality of workmanship ensure a high tensile strength which allows packaging and carrying of even heavy contents. The cotton carrier bags as well as the softer cloth carrier bags are fitted with comfortable handles. There are hardly any boundaries set for creative demands. Therefore even advertising on cotton bags is an image enhancing commitment for a sounder environment. Of course, cloth bags and cotton bags are also available without print.
Bag Partner with High Quality Requirements.
Bags which even after multiple-use are still presentable will always be gladly used again. As a manufacturer of paper carrier bags, we know what is needed to meet this requirement.  Printing on bags makes sense where the bag manufacturer offers a complete service. At Package-Line GmbH we know what we are talking about because the wide range of products will never be complete especially since the products are also available as special designs. In a sense, carrier bag manufacturers also have a cultural mission. With a high quality print on paper carrier bags, we engage in making contents into representative messages. Surface finishes such as hot foil embossing, blind embossing, and UV varnishing play their part in making a striking appearance. We are proud that as a carrier bag manufacturer we can successfully work in European markets. Discover the fascination of carrier bags in plastic and in paper, enjoy the comfort of carrying with skin-friendly strings and soft handles – become a fan or our carrier bags.
Good Names Belong Among People.
Anyone who thinks of promotions, novelties, and image or just of simplicity, cannot do without the classic advertising bags when designing a marketing plan. Renowned and successful companies give us their trust. Geared to needs, advertising carrier bags developed and produced by us, will hit the target. Possibly, the next exceptional carrier bag we produce, made from different papers, PPWoven, NonWoven or PET, could be your own. In a consultation at your site, a sampling and a binding offer, we will show you the expertise which we dedicate to our projects. The subsequent execution corresponds in all respects to the well-known Swiss quality. And please do not believe that all carrier bags are the same. Apart from different dimensions there are countless factors which stand for individuality, e.g. form bags, punched images of products, animals or even letters; mounted on bags they attract attention. It is this diversity which characterizes the creative bag ideas from the house of PACKAGE LINE GmbH.
Environmentally Friendly.
Show what you have. Show where you shop. For some this is pure joy for others it is connected to bothersome carrying of the just acquired carrier bag. For PACKAGE LINE GmbH it is an exciting business which is closely linked to the marketing of its customers and the conscious use of resources. After all, shoppers who are moving around with a great carrier bag are the best advertising.